Make your own reusable bag from an old t-shirt.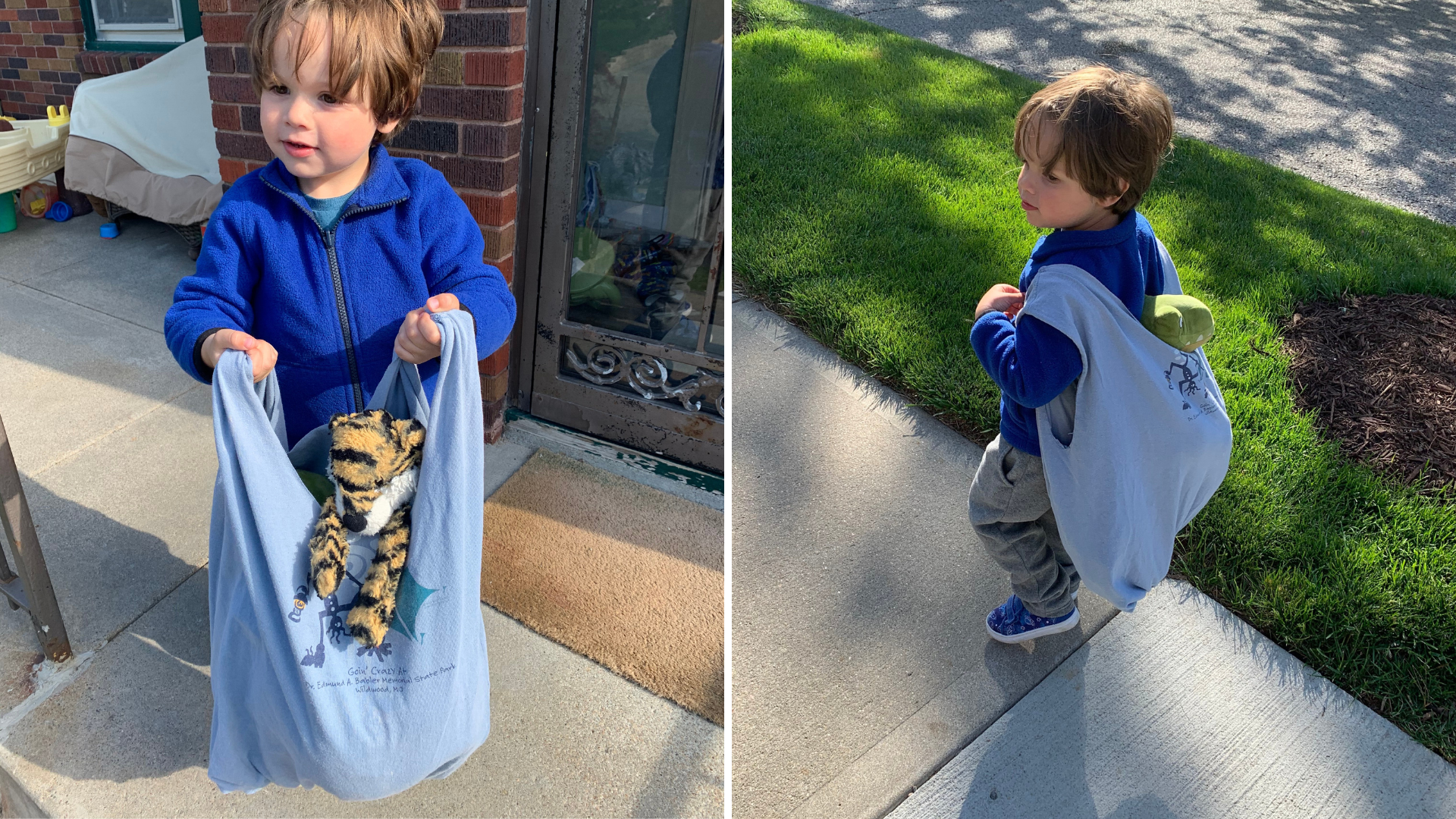 Have you outgrown that old shirt? Does it have a stain or hole? Don't just throw it out! Give it a new life by making it into a crafty, reusable bag.
Your new bag can cut down on your need for single-use bags at grocery and shopping stores and keep hard-to-decompose materials out of the landfill.
Check out this video to see what happens to our clothing waste.

Old shirt
Scissors
Ruler
Large bowl
Washable marker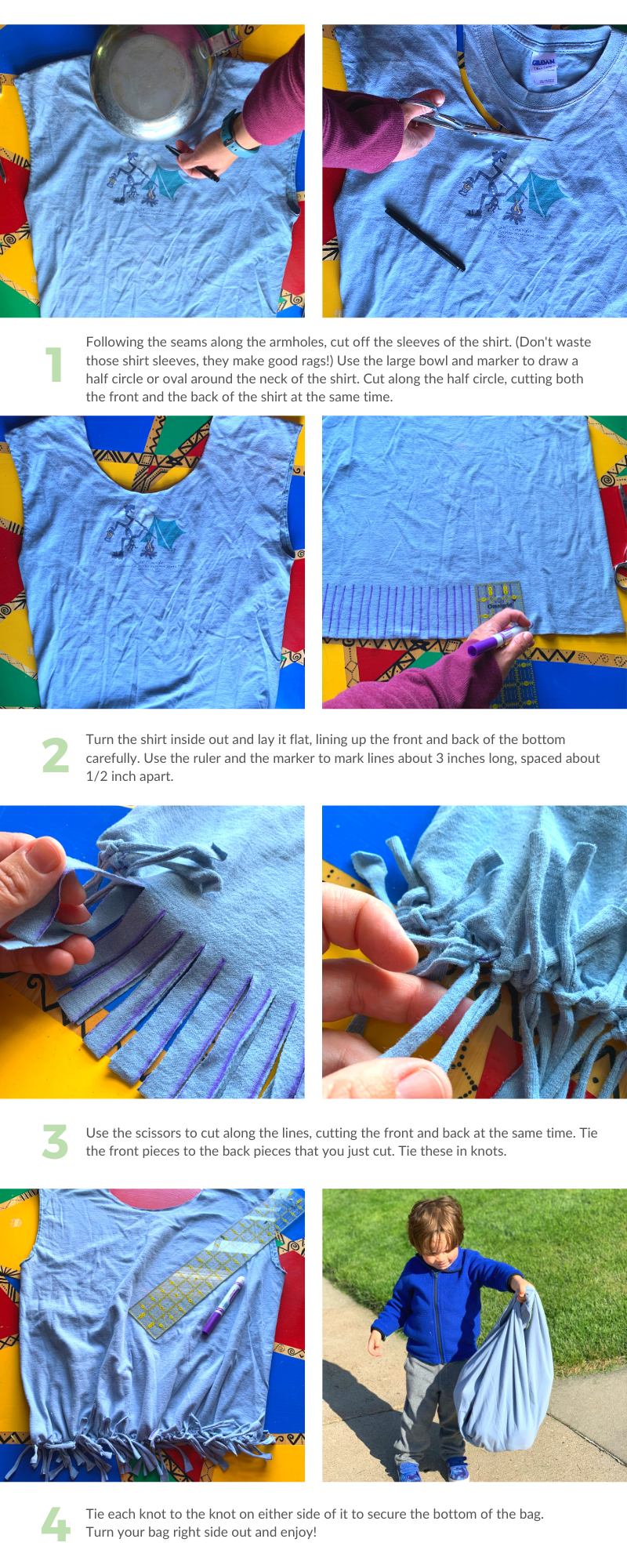 We would love to see where this lesson led you! Share your photos and videos with us by tagging #StewardshipSchool and #KeepOmahaBeautiful.